On October 3rd, the Place Studies Program co-sponsored a field trip led by Professor Ben Marsh through the hard coal mining region immediately southeast of Bucknell University. The field trip was a compilation of class and professional field trips that have been run over the years, and was also sponsored by the Environmental Studies Program and the Geography department.
Ben Marsh, a Professor of Geography and Environmental Studies at Bucknell, led the bus tour through what he described as a region of some of the "strongest communities in Central Pennsylvania, featuring proud old neighborhoods and businesses, diverse ethnic churches and clubs, and a population of miners families who are deeply committed to these towns they have lived in for generations." The highlights of the tour included un-reclaimed strip mines, unstable hills of black mine waste, orange acidic water found in streams, and the remnants of the town Centralia, which sits atop a burning deep mine.
The tour started in Sunbury, a river town situated next to the Susquehanna River that used to be a large pre independence Native American community. At the height of coal mining in the Pennsylvania mountains it was an area that largely brought wealth into the community; experiencing a population boom that has since rapidly declined with the rise of larger cities and newer resource areas.
From there, they drove up to Shamokin where the history of coal is still evident throughout the landscape. The town of Shamokin and its surrounding township sit atop 200,000,000 tons of anthracite, and acid mine drainage can still be seen seeping out of an old mine shaft.
The next stop was an old strip mine area that had originally been mined underground. There they got to see a unique geological feature known as folded rock, which look like ripples in layers of flat and planar geo-surfaces. Then the tour went up to Mount Carmel to see old coal towns that once experienced a rapid growth in population; where they used to house almost twenty thousand people and now house only six to seven thousand. The European influence and style can still be observed in the architecture and landscape due to the influx of European Migrants that had once settled down in those areas at the height of the mining revolution.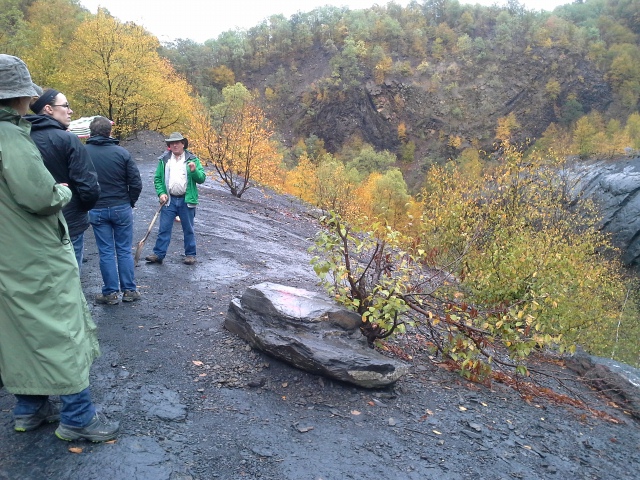 The last stop was Centralia, a ghost town that has literally been burning since 1962. What started as a brush fire caught onto an exposed coal seam, thereby leaving the coal underneath the town on fire for over fifty years.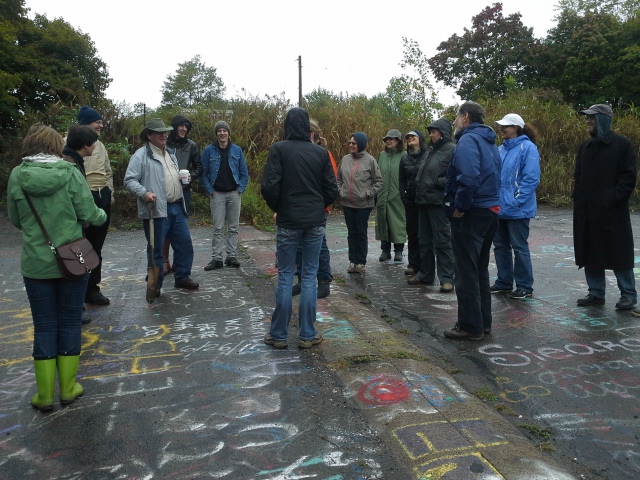 The bus trip revealed the environmental challenges, beauty, and rich cultural history of the hard coal mining region just outside of what is often referred to as the Bucknell Bubble. "It was a really good opportunity to get a better view and understanding of the coal mining region and history of the coal mining region, and what it's like now" said Shaunna Barnhart, who attended the tour.